Do you know where to sell your products online? My eBook 10 Powerful Ways to Build Your Online Machine reveals that selling on eBay and Amazon is the quickest way for you to make a decent income online. Most people start from selling physical products then expand to information products. That's what we did more than 10 years ago.
AmazingAcademy has created this infographic to show the big players in the global eCommerce market. It is interesting to see most of them are from China and America. Alibaba.com together with its Taobao and Tmall contributed over $248 billion in sales in 2013. It is a lot more than eBay and Amazon sales combined which is $90.5 billion.
If you are in North America, eBay and Amazon are still the best places for you to get started and win big. Then you can decide if you want to learn Chinese to expand to the mega Chinese market 🙂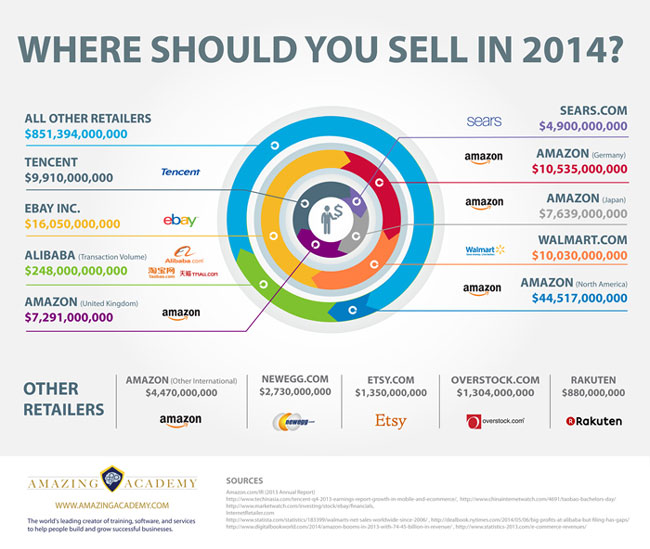 The following two tabs change content below.
Latest posts by Mary Wang (see all)