Not all keywords are created equal.  You've probably already heard that long tail keywords are less competitive.  They bring more targeted traffic and convert better.  How to find those long tail keywords?
Well, before I give you the answer, let me ask you a few questions:
What is a short tail keyword?
What is a long tail keyword?
What are the difference between short tail and long tail keywords?
Let's find out the answers first.
Short tail keywords vs. long tail keywords
Short tail keywords are typically 1-2 words targeting a broad audience. They have more searches and high competition. However, this kind of keywords does not convert well. For example, insurance, food, running shoes, weight loss.
Long tail keywords are 3+ words long targeting a more specific audience. They have less searches and less competition. They are easier to rank on major search engines and may even cost less per click when you run PPC campaigns. Many of them are strong buying keywords. For example, Clark shoes for toddler, brother ink cartridge LC101
As you can see, it is better to use a combination of short tail keywords and long tail keywords in order to get more traffic and more sales to your website.
Quick Tip: If you have an eCommerce website, you can use general keywords in the home page. For example: Hair Extensions. Use specific keywords or brand in your product category pages.  For example, Sally hair extensions. Use long tail brand specific keywords in your product pages. For example, Sally clip in hair extensions
Here are 5 ways to find the best long tail keywords:
#1: Long Tail Pro keyword search tool is very handy to find long tail keywords. It actually retrieves the data from Google Keyword Planner. The cool part is that it allows you to set the number of words. For example, you can choose to show the number of words to be 3-10. Long Tail Pro will automatically filter out any short tail keywords.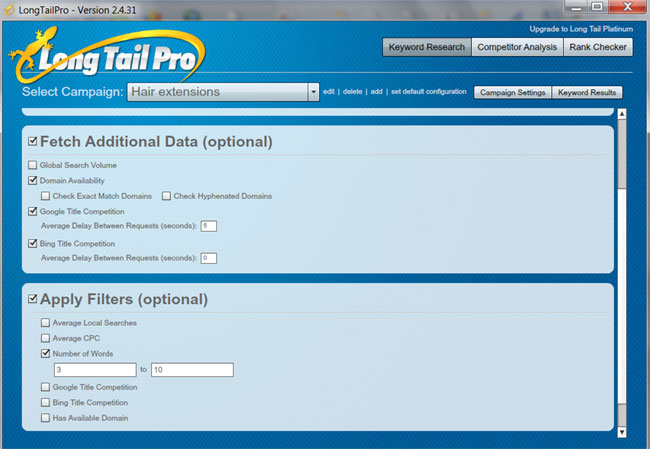 Here is a list of long tail keywords returned for "Hair extensions" campaign.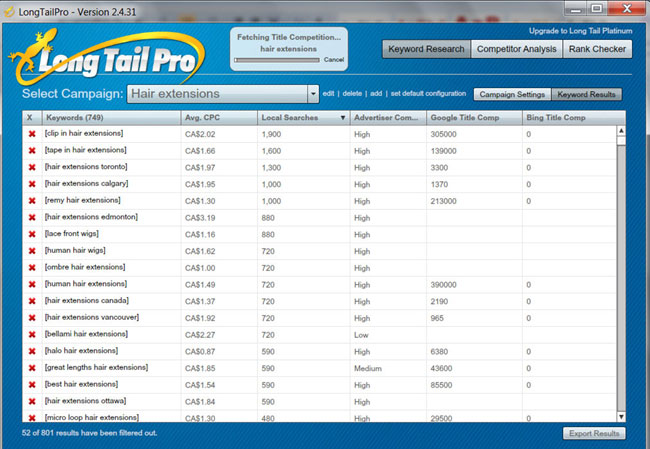 #2: Use Soovle.com to find keyword suggestions from Amazon, Wikipedia, Ask.com Google Suggest and YouTube.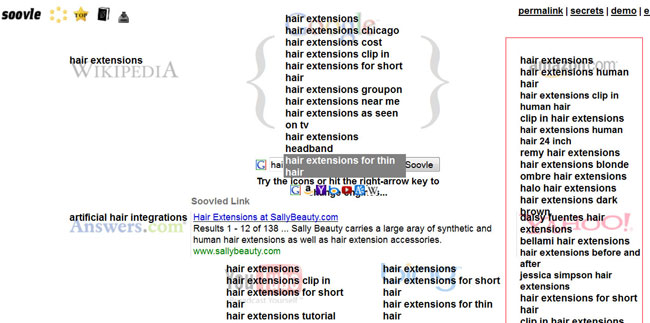 People go to Amazon looking for things to buy. So the keywords used on Amazon are definitely hot buying keywords.
#3: Ubersuggest.org offers a free tool that grabs information from Google Suggest. It takes your seed keyword and adds every letter in the alphabet after it to generate hundreds of suggested keywords.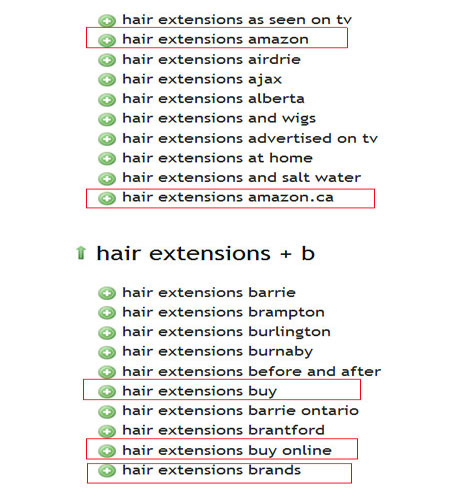 #4: Google Trends (http://www.google.ca/trends/) shows you some of the high-volume keywords in your niche even before they show up in the Google Keyword Planner.  In the screen shot below, it shows the top queries related to "hair extensions."
#5: Type "Keyword" + "forum" in Google search bar to find hot long-tail keywords used in forum.  For example, "hair extensions" + "forum."
When you get to the forum, you want to look for threads with the most views and replies.
Using the above 5 ways, you can easily compile a list of long tail keywords that can be used in your Amazon, eBay listings, advertising, and website.
To learn more about keyword search, get a copy of our special report – Ultimate Guide for Mastering Keyword Search.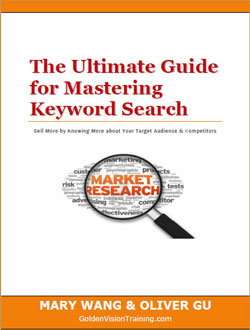 The following two tabs change content below.
Latest posts by Mary Wang (see all)