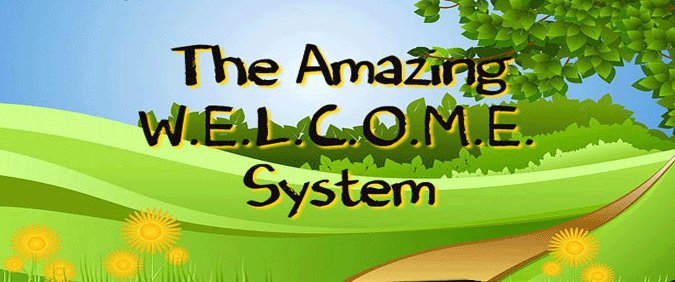 Have you had any experience of marketing your business on the internet or trying to make money online?  If yes, you probably know how overwhelm it can be with the massive information on internet marketing.  There are so many ways to market online. For example, you can use blogging, search engine optimization, social media marketing, email marketing, video marketing, just to name a few. It seems that you have to be an expert of everything in order to build an online business.
You know that is almost impossible!
What makes it even worse is that even if you try to learn all the internet marketing tips and tricks, it is so hard to put everything together. There are always missing pieces you can't figure them out.
Based on my years of experiences teaching internet marketing courses to local business owners and entrepreneurs, I've created a simple system to eliminate the clutter to identify the best action steps and practical hands-on skills that you can implement right away to build your online business.
Remember, tips and tricks can give you some results. It is systems and strategies that build a successful business.
The name of my system is "Double Your Income Online Blueprint." It has 7 parts.  To make it easy for you to remember, I've come up with this awesome acronym WELCOME 🙂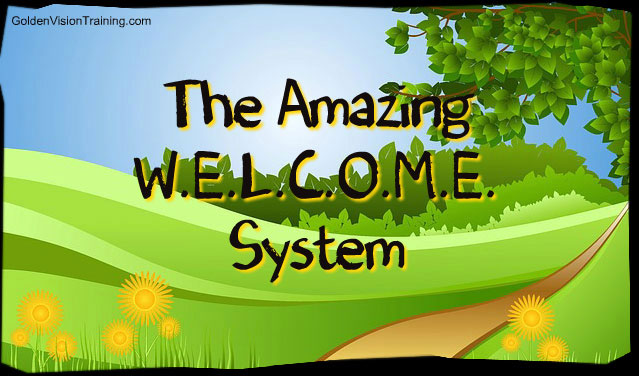 Here is the amazing W.E.L.C.O.M.E. Lead Attraction System™:
WordPress Website: WordPress is a free open source blogging tool and a content management system for you to build a website. Why WordPress? WordPress is the most popular tool to quickly build a website even if you don't have any technical background. It has thousands of professional looking templates for you to choose.Need to add more features to your website but don't know anything about programming? Don't worry. Probably there is a plugin for that.  A plugin is a piece of software working with WordPress to add new features to your website. For example, to accept payment, to schedule an event, etc.  Setting up a WordPress website is easy. Once your website is up and running, you need to focus your time on creating content people love. In the end, it is your content that attracts people to your website. OK, let's move to the next letter "E."
Email Marketing:  You probably heard a saying "The money is in the list." To be more accurate, the money is in your relationship with your list. Building a friendly, trustworthy relationship with the people on your list is critical to the success of your online business. You use pre-written email follow-up sequences and email broadcast to communicate with your subscribers and cultivate trust with them.In your follow-up sequence, you can promote your products, services, and affiliate programs. When new people join your mailing list, they receive the whole sequence. It is like you hire a virtual sales person who does the sales representation for you. Of course, there are other ways to reach out to your audience. Email is by far the most profitable of the bunch. It generates the majority of profits in an online business.
Landing Page For Leads: Landing page is a single web page with the sole purpose of capturing visitor's information for email marketing.  A landing page usually has an attention-grabbing headline, an irresistible offer and an opt-in form to collect visitor's information such as name and email address. If you pay attention to your Facebook news feed, you will see some Facebook ads.  Click on the links, most of them bring you to a landing page. Landing pages are widely used in online advertising. It is the most effective way to build your leads.
Copywriting for Conversion: Copywriting is the use of words to promote a person, business, opinion or idea. The purpose is to persuade the audience to take action.  For example, to buy a product or service. Use proven copywriting skills to increase your conversion and sales.
Offer to Your List: Your offer can be digital products or physical products. Always promote solid products or services to your list.
Massive Targeted Traffic: Master the best traffic strategies that bring targeted traffic to your business. There are many ways to bring targeted traffic to your website. For example, Google ads, Bing ads, Facebook ads, banner ads, solo ads, ezine ads . . .   You only need to master 1 or 2 to start. You only need one good way to convert traffic into leads and you only need one good way to deliver your products or services.
Entrepreneurial Spirit: Be inspired to have passion, positivity, creativity, leadership and become the best you can be.  It is important to develop and maintain a winner's mindset so you can achieve financial success and enjoy a balanced healthy lifestyle.
To summarize,  the core engine of the WELCOME Lead Attraction System consists of a website with good content, a high-converting landing page with an irresistible offer, strong email follow-ups, conversion with proven copywriting skills and targeted traffic.  The amazing WELCOME system helps you get organized and focus your time and resources on the most profitable activities.
Try it, you will attract more people to your website, generate more leads, and convert those leads into sales and income.
Want to learn more about how to implement the amazing WELCOME Lead Attraction System and how it can help you grow your business online?  Please join our mailing list.  Feel free to contact Oliver and Mary at info@goldenvisiontraining.com.
The following two tabs change content below.
Latest posts by Mary Wang (see all)